Sri Lanka Insurance Business Club
The "Sri Lanka Insurance Business Club" Trade Insurance is especially designed for Sri Lankan Businesses to cater to their own set of unique requirements. "Sri Lanka Insurance Business Club" Trade Insurance is a comprehensive business insurance solution that can be customized to meet the diverse insurance needs of your businesses. Free your mind of worries and hand over your risk to Sri Lanka Insurance.
Insurance for all from the largest & strongest National Insurer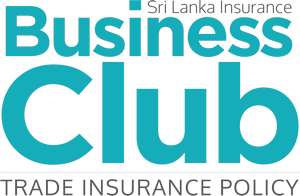 Benefits
Main Covers
Fire and/or Lightning
Explosion
Malicious Damage
Aircraft Damage
Impact Damage
Earthquake
Bursting or Overflowing of Water Tanks, Apparatus and/ or Pipes
Cyclone, Storm, Tempest
Flood
Natural Disaster Cover (Tsunami, Tidal waves, Volcanic eruption, Tornadoes due to an atmospheric disturbance, Hurricane, Typhoon, Thunderstorm, Rainstorm due to an atmospheric disturbance, Windstorm and Hailstorm)
Electrical Inclusion Cover for Electrical Equipments, Appliances, Installations etc
Spontaneous Combustion
Burglary and/or House Breaking Cover
Extension (optional)
Strike Riot, & Civil Commotion Cover
Terrorism Cover
Free Covers Offered Along with Main Cover
Cost of Removal of Debris
Loss of Rent
Architects, Surveyors & Consulting Engineers Fees
Cost of Alternative Accommodation
Damage to Service Line - Rs. 100,000/-
Asset when Temporary Removed
Cost of Replacing/ Refilling Fire Extinguishing Appliances
Public Authorities
Personal Accident Cover for Employer - Up to Rs.200,000/-
Personal Accident Cover for 02 Employees -
Up to Rs. 50,000 /- each
Food Poisoning Cover - Up to Rs.100,000/-
Legal Liability Cover - Up to Rs.100,000/-
Workmen's Compensation Insurance Cover - Up to 5 employees
Additional Covers (at an additional premium)
Money Insurance during Transit and while at Premises (Contain safe/cash in drawer)
Accidental Breakage of Glass Cover
Sign Board Cover
Electronic Equipment all Risk Cover
Goods in-Transit Cover Including Loading and Unloading
Machinery Breakdown Cover
Deterioration of Food in Refrigerators & Deep-freezers
Fidelity Guarantee
Legal Liability Cover
Personal Accident Benefit Insurance (Including permanent disability)
Funeral Expenses( Insured or Business Partner)
Workmen's Compensation Insurance Cover (Including off duty cover)
Hospital Cash Reimbursement
Note: All of the above main covers, Additional covers and Free covers are subject to policy terms and conditions.
Why should I select Sri Lanka Insurance as My Insurance Partner?
Sri Lanka Insurance is the pioneer insurance company in the island with a history spanning over 60 years. Being backed by the state has added to its strength and credibility while it has the most experienced technical knowledge base. Its Life Fund in excess of LKR 156.7 billion  and asset base of over LKR 274 billion are unmatched in the industry.
Learn More