Designed exclusively to address the insurance needs of Sri Lanka's tea sector, this policy covers tea plantations, factories and their storage along with risk factors affecting their machinery, buildings, stocks and work in progress. The policy is segregated into 2 sections, giving policyholder the option of customizing the policy as per requirement.
Section A: Covers fire and a range of allied perils including fire & lighting, malicious damage, explosion, cyclone, storm, tempest, flood, earthquake, natural disaster, burglary, strike riot & civil commotion cover and terrorism cover.
Section B: Optional covers offered at additional premium.
Fidelity guaranty cover
Personal accident cover for employees
Workmen's Compensation cover
Increase in cost of work due to interruption caused by fire & allied perils
Machinery breakdown cover for factory machinery
Money insurance (cash in transit, safe and drawers)
Goods in transit cover for transportation of tea stock
Plate glass cover
Sign-board cover
Electronic equipment cover
Money insurance
Damages to motors
Insurance for all from the largest & strongest National Insurer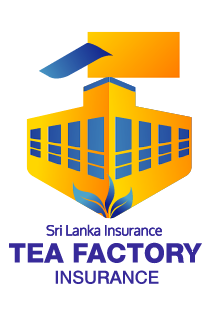 Benefits
The following covers are offered free of charge:
Personal accident cover for policyholder or nominee
Legal liability cover
Removal of Debris
Surveyors / consultants fee
Eligibility
Policyholder should have an insurable interest on the asset
Policyholder should be eligible to sign an insurance agreement as per the legislation framework of Sri Lanka
Insuring property / assets should be within the geographical limits of Sri Lanka
Why should I select Sri Lanka Insurance as My Insurance Partner?
Sri Lanka Insurance is the pioneer insurance company in the island with a history spanning over 60 years. Being backed by the state has added to its strength and credibility while it has the most experienced technical knowledge base. Its Life Fund in excess of LKR 156.7 billion  and asset base of over LKR 274 billion are unmatched in the industry.
Learn More