Marine Cargo Policy insures property / cargo while in transit against loss or damage from associated risks. It is specially designed to meet the regulatory needs of exporters and importers. The terms of the cover will depend on:
Commodity
Packaging
Type of vessel and their susceptibility to damage
Voyage
Insurance for all from the largest & strongest National Insurer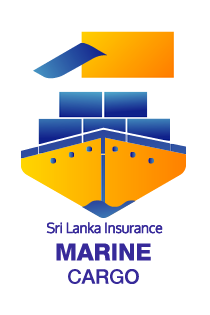 Benefits
Cargo Clause (A) - subject to exclusions
All risks of loss or damage under Institute Cargo Clause (A) - subject to exclusions
Covers Institute Cargo Clauses (B) or (C)
Covers for named perils under Institute Cargo Clauses (B) or (C)
Loss Cover
Total Loss Cover
Desired cover
Underwriter's agreement to grant the desired cover
Wide Coverage
Upon payment of additional premium, coverage can be obtained for War, Strikes, Riots & Civil Commotion Risks, Terrorism, Transshipment and Storage Cover incidental to transit.
Inland transit cover
Inland transit cover to the desired destination
Caters to local transporters
Caters to local transporters who transport goods within the country against accidental damage including the risks faced during un/loading operations
Throughput covers
Throughput covers ( ex. Tea and Apparel exporters)
Special facility for large scale importers/ exporters
Facility for large scale importers/ exporters to obtain Marine Insurance Policies at their doorstep through our e-marine system
Eligibility
Policyholder should have an insurable interest on the asset
Policyholder should be eligible to sign an insurance agreement as per the legislation framework of Sri Lanka
Consignment should consist of legally accepted goods for marine transportation
Why should I select Sri Lanka Insurance as My Insurance Partner?
Sri Lanka Insurance is the pioneer insurance company in the island with a history spanning over 60 years. Being backed by the state has added to its strength and credibility while it has the most experienced technical knowledge base. Its Life Fund in excess of LKR 156.7 billion  and asset base of over LKR 274 billion are unmatched in the industry.
Learn More