What is Personal Accident Cover?
A comprehensive cover provided for compensation against death and bodily injuries caused by violence, accident, or by other external and visible means, our Personal Accident Cover insures the policyholder in difficulties resulting from such unexpected incidents.
Insurance for all from the largest & strongest National Insurer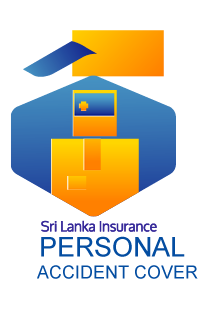 Benefits
Disability covers
Permanent Total Disability and Permanent Partial Disability cover due to accident.
Additional covers
Additional coverage for partial / temporary disability.
Additional covers
Expandable with additional covers for enhanced protection and added benefits.
Eligibility
Adults between the ages of 18 to 65 years are eligible for the Personal Accident Cover
Why should I select Sri Lanka Insurance as My Insurance Partner?
Sri Lanka Insurance is the pioneer insurance company in the island with a history spanning over 60 years. Being backed by the state has added to its strength and credibility while it has the most experienced technical knowledge base. Its Life Fund in excess of LKR 156.7 billion  and asset base of over LKR 274 billion are unmatched in the industry.
Learn More