What is Fire Insurance for Dwelling Houses?
Our basic Fire Insurance policy insures your house, either completed, dwelling, or under construction against a number of fire or fire related perils. This enables homeowners to curtail financial losses due to accidental fires or related perils to your home, and ensures the restoration or reconstruction of the home can be carried out immediately.
Terms & Conditions:
The building should be used exclusively as a private dwelling / home and not for other purposes or domestic industries
The premises should be in a good state of repair (If completed and dwelling)
The structure should be constructed with recognized standard construction
Insurance for all from the largest & strongest National Insurer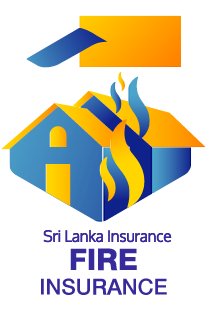 Benefits
The Fire Insurance Policy covers the following fire and related perils:
Fire and lightning
Riots and strikes
Malicious damage
Explosions
Cyclone/Storm/Tempest and Flood
Earthquake
Natural disasters
Impact
Electrical extra
Aircraft damage
Bursting and overflowing of water tanks
Convenient claim settlement process guaranteed.
Eligibility
Policyholder should have an insurable interest on the asset
Policyholder should be eligible to sign an insurance agreement as per the legislation framework of Sri Lanka
Insuring property / assets should be within the geographical limits of Sri Lanka
Why should I select Sri Lanka Insurance as My Insurance Partner?
Sri Lanka Insurance is the pioneer insurance company in the island with a history spanning over 60 years. Being backed by the state has added to its strength and credibility while it has the most experienced technical knowledge base. Its Life Fund in excess of LKR 156.7 billion  and asset base of over LKR 274 billion are unmatched in the industry.
Learn More