What is Sri Lanka Insurance Gaurawa?
Introducing Gaurawa, a uniquely designed insurance cover for professionals. It is a cover tailor made to meet the health, wellness and safety demands of a modern professional's rapidly paced lifestyle.
Insurance for all from the largest & strongest National Insurer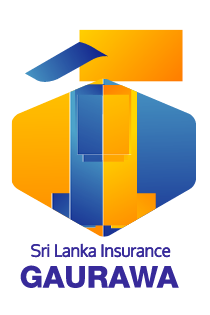 Benefits
Reimbursement of expenses
Reimbursement of healthcare and medical expenses in the event of sickness or accidental injuries.
Reimbursement of replacement costs
Reimbursement of replacement costs of bank cards, driving license, national identity card and other such personal identification documents
Reimbursement of other costs
Reimbursement of cab fare / ambulance charges to the hospital.
Critical Illness Cover for 10 specific critical illnesses (surgery only)
Heart Attack (Myocardial Infarction)
Coronary Artery Disease Surgery (Coronary Bypass Surgery)
Stroke (Cerebro Vascular Accident)
Cancer
Renal Failure
Major Organ Transplants such as Lung or Bone Marrow. (This benefit however does not cover a donor of the major organ)
Paralysis
Multiple Sclerosis
Primary Pulmonary Arterial Hypertension
Fulminate Hepatitis
*The Critical Illness Cover is activated 03 months from the date of policy commencement / inclusion
Eligibility
Adults between the ages of 18 to 65 years are eligible for the Gaurawa Insurance plan.
Ideal for professionals
Why should I select Sri Lanka Insurance as My Insurance Partner?
Sri Lanka Insurance is the pioneer insurance company in the island with a history spanning over 60 years. Being backed by the state has added to its strength and credibility while it has the most experienced technical knowledge base. Its Life Fund in excess of LKR 156.7 billion  and asset base of over LKR 274 billion are unmatched in the industry.
Learn More