What is Home Protect Insurance?
A comprehensive home insurance policy, Home Protect is the ideal cover to protect your most valued asset against unexpected and unavoidable risks and liabilities. Home Protect covers your home, your family and your valuables and your domestic staff in the event of a disaster.
Terms & Conditions:
The building should be used exclusively as a private dwelling / home and not for other purposes or domestic industries
The premises should be in a good state of repair
The structure should be walled with bricks / concrete / cement blocks and roofed
Insurance for all from the largest & strongest National Insurer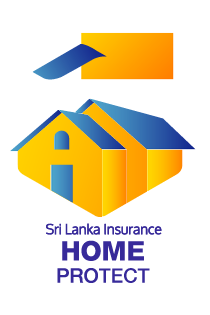 Benefits
Home Protect provide protection to your house against following perils:
Fire and lightning
Terrorism, riot, strike and civil commotion
Malicious damage
Explosions 
Earthquakes
Cyclone / Storm / Tempest and Flood
Natural disasters
Impact damage
Falling trees, telephone posts and light posts
Aircraft damage
Burglary, housebreaking or any attempt of theft
Accidental breakage of mirrors other than hand mirrors etc.
Accidental damage to fixed and plate glass
Public liability cover
You can protect your house insuring:
Buildings, gates, swimming pool, Boundary walls etc.
Contents including furniture, electricals and electronics
Valuables and personal effects such as Jewellery, Personal Cash at premises, Precious stones, Electronic Equipment (Laptops, Phones, Personal Cameras, Tablet PCs etc), Musical instruments
Paintings and antiques
Following costs will be reimbursed in the event of covered risks:
Removal of debris
Expenses for alternative accommodation during the rebuilding period
Damages to services lines within the premises (Electricity, Water, Gas supplies, etc.)
Professional fees (Engineer, Surveyor and Architect expense)
Reproduction cost of documents and deeds
Under mentioned benefits are also available:
Personal accident cover for named family members (age limit 70 years)
Accidental death or total permanent disability of domestic staff - hospitalization allowance due to injuries sustained at work (age limit 60 years)
Personal Accident Cover (age limit 70 years) and Natural Death Cover (age limit 60 years)for the insured
Eligibility
Policyholder should have an insurable interest on the asset
Policyholder should be eligible to sign an insurance agreement as per the legislation framework of Sri Lanka
Insuring property / assets should be within the geographical limits of Sri Lanka
Why should I select Sri Lanka Insurance as My Insurance Partner?
Sri Lanka Insurance is the pioneer insurance company in the island with a history spanning over 60 years. Being backed by the state has added to its strength and credibility while it has the most experienced technical knowledge base. Its Life Fund in excess of LKR 156.7 billion  and asset base of over LKR 274 billion are unmatched in the industry.
Learn More