What is Home Protect Lite?
We have combined both Fire and Burglary insurance policies for your convenience to introduce Home Protect Lite, over the counter householders insurance product comes with 2 packages that you can purchase instantly
Terms & Conditions:
The building should be used exclusively as a private dwelling / home and not for other purposes or domestic industries
The premises should be secured against burglary
The premises should be in a good state of repair
The structure should be walled with bricks/ concrete/ cement blocks and roofed
Insurance for all from the largest & strongest National Insurer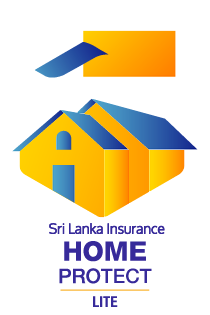 Benefits
Main Packages:
Package policy consist of 2 main packages where you can select based on the maximum assumed damage that can occur within the premises:
Option 1: Sum Insured based on maximum damage Rs. 1,000,000
Option 2: Sum Insured based on maximum damage Rs. 3,000,000
Key Features:
Convenient claim settlement process
No declaration of list of items insured at the beginning of the insurance
Ability to purchase the policy instantly
Affordable premiums
Less documentation and speedy service delivery
Home Protect Lite provide protection to your house and its content against following perils:
Fire and lightning
Riot and strike 
Malicious damage 
Explosions
Earthquakes
Natural perils including cyclones, storms, tempests and floods / tsunami etc.
Bursting and overflowing of water tanks, pipes and apparatus 
Aircraft damage
Burglary insurance cover (for contents only) 
Electrical short circuiting
Removal of debris 
Professional fees
Eligibility
Policyholder should have an insurable interest on the asset
Policyholder should be eligible to sign an insurance agreement as per the legislation framework of Sri Lanka
Insuring property / assets should be within the geographical limits of Sri Lanka
Why should I select Sri Lanka Insurance as My Insurance Partner?
Sri Lanka Insurance is the pioneer insurance company in the island with a history spanning 57 years. Being backed by the state has added to its strength and credibility while it has the most experienced technical knowledge base. Its Life Fund in excess of LKR 152.5 billion and asset base of over LKR 268 billion are unmatched in the industry.
Learn More