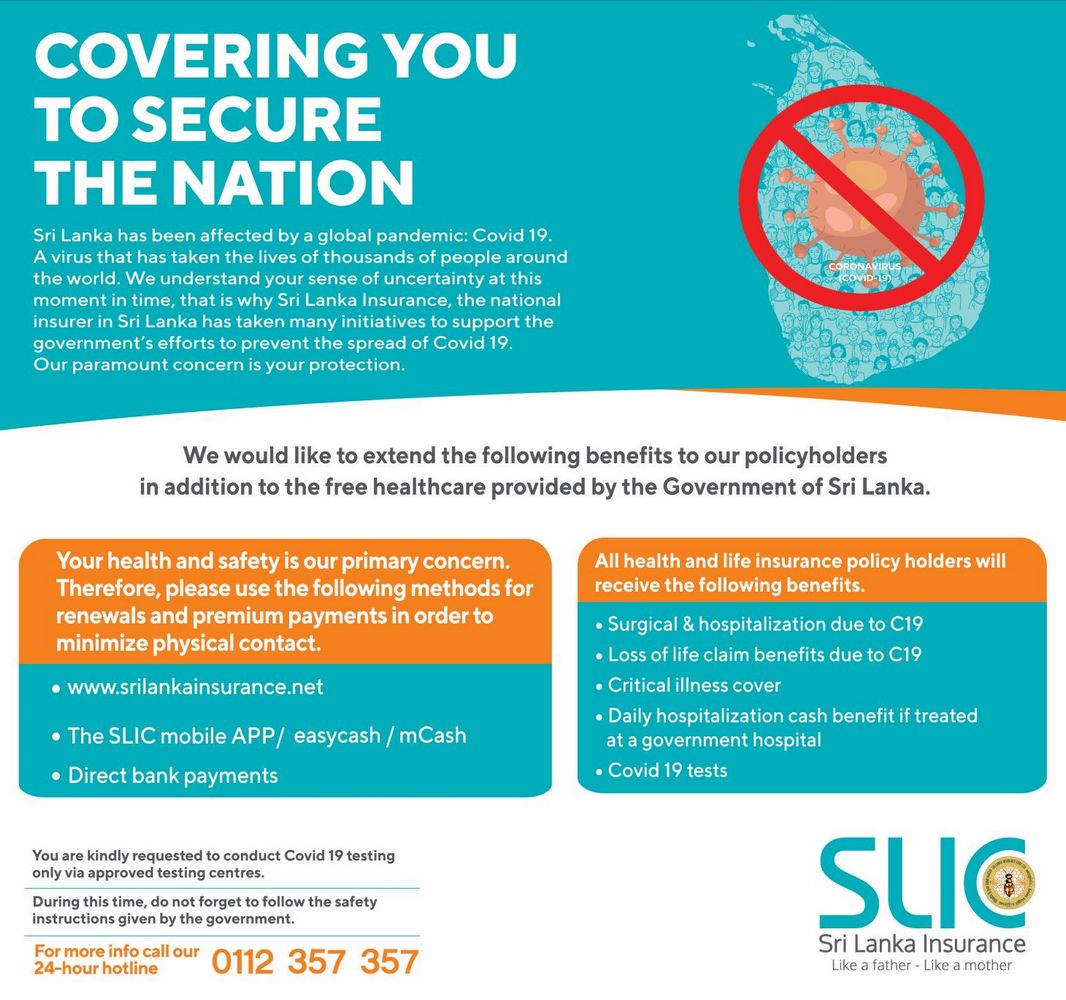 SLIC Medical Benefits via ayubo.life
SLIC in collaboration with ayubo.life provides COVID-19 Quarantine assistance and medical support services for SLIC policy holders.

1st 50,000 SLIC policy holders wil receive free access to following benefits through Ayubo Life for a period of 1 year. Following are the benefits provided from the package.
1. COVID-19 relief based benefits
Disease related benefits
a. Initial assessment for each member of the family. Done through questionnaires and followed by a Doctor call.
b. Daily symptom check
c. Access to experts
• Medical doctors
• Fitness instructors to keep everyone active.
• Dietician for any advice on nutrition
d. Delivery of medicine
e. Information pack

Facilitation & support services
a. Cleaning guides
b. Practical instructions based on government guidelines
• Working from home
• Getting groceries
• Exercising
• Eating healthy
• Kids education
c. Ideas to get the best out of family time
2. Other benefits and features of ayubo.life
a. Daily tips and information on staying healthy.
b. Access to experts
c. Medical doctors
d. Fitness instructors to keep everyone active.
e. Dietician for any advice on nutrition
f. Step challenges to keep the family engaged and active

Sri Lanka Insurance policyholders are now eligible to recieve online medical care with ayubo.life!
Download SLIC app click on offers to access aybo.life support!
Android: https://play.google.com/store/apps/details?id=com.slic.customer
IOS: https://apps.apple.com/lk/app/slic-customer/id1476655848
Click to view Guidelines for Activation